And We Should Die Of That Roar drops new album WHERE WE LAY OUR BONES on January 18.

In an avalanche of gripping deathbed-lullabies, through hypnotic graveyard-soul-anthems to apocalyptic, fuzzdrenched swamp-blues-punk-alsters, the enchanting word slinger and musical heartisan Hardy Hum tells a story of in-between - a story about a life in the haze between the old life forever gone and the new one forever out of reach. This is an album about all those who never managed to escape a life they never wanted. All those who were forced to run away from a life they've loved. And all those others, those who never managed to find a home... the ones whose lifeless little bodies embellish faraway sandshores with their lungs filled with motorboat-oil and nightcold seawater... and drowned dreams... about a life... that never began.

WHERE WE LAY OUR BONES is And We Should Die Of That Roars seventh release yet it is also the first full-length album to see the world since the praised 17-track debut came out in 2014. This is a story about human tragedy we all need to hear.


Läs hela inlägget »
Den 14 december släpper And We Should Die Of That Roar sin nya singel All We Are. Låten har en musikvideo signerad Carl Biörsmark och har haft premiär i finaste GAFFA Magazine!!! För att läsa GAFFA:s artikel klicka på bilden här! För att gå direkt till videon se längre ner.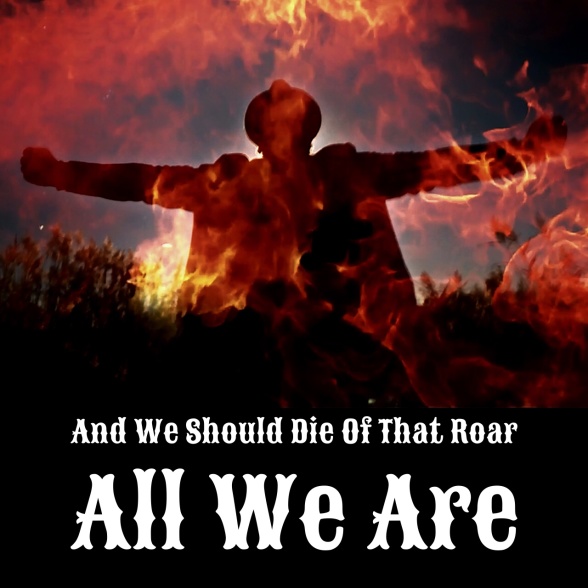 Läs hela inlägget »