And We Should Die Of That Roar live på fängelset 12 oktober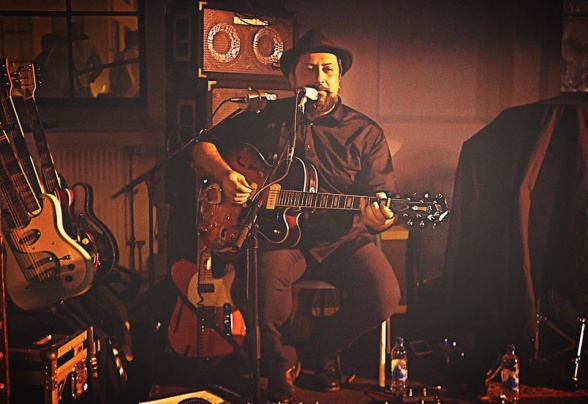 KÖP BILJETTER HÄR!!!

Efterfesten, Televote och And We Should Die Of That Roar samma kväll, på samma scen = SANT!!!

Detta kommer garanterat att bli en engenäm afton så hör opp!

Norrköpings tyngsta berättarrösten - Efterfesten - släpper nytt! Och det måste, såklart, få ett propert firande. Så, de nya berättelserna presenteras live med fullt ställ på Norrköpings fängelse (!). En kavalkad av poetiska begrundanden över spänningsfältet mellan människans handlingsutrymme och handlingskraft utlovas, förpackad i fräsiga gitarrslingor och medryckande refränger.

KÖP BILJETTER HÄR!!!

En annan kraftfull berättarröst som också är Norrköpings finaste sångröst finner ni i artisten och konstnären Cerefie Byrge med bandet Televote som också spelar på samma event. Snacka om valuta för biljettpengarna! För er som inte hört Televote tidigare kan jag bara säga att de är ett gäng musikaliska känsloarkeologer som gärna gräver djupt och gungar tungt.

KÖP BILJETTER HÄR!!!

Och And We Should Die Of That Roar är också på plats och jag törs lova en handfull av mina dystraste och vackraste låtar... bara för förryckta... noggrant utvalda med stor omsorg... så att vi tillsammans kan famla i mörkret en stund... för hur kan vi annars glädjas åt ljuset på andra sidan tunneln som utlovar den efterlängtade Friheten (pun intended)? Så länge det inte bara är ett inkommande tåg!
... ta med er en matsäck, nåt gött å skölja det med, så tar vi reda på tillsammans hur detta kommer att sluta!
Kärlek! /Hardy

KÖP BILJETTER HÄR!!!

Denna kväll är en del av ett projekt i regi av Norrköpings Teaterkompani. Medarrangör, Studieförbundet Vuxenskolan. Pågår under september och oktober. Läs mer om det här!